Today's Word from Pastor Jim…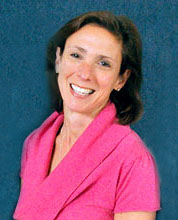 On Sunday September 4th we will be marking another transition at TLC. Felicia Lindus will join Pastor Eric and Linda Nevermann on the roles of the retired.
Felicia joined TLC , with a toddler and a baby in tow, in October of 1989. In the decades that followed, she taught Sunday School for 15 years and followed that up with 6 years as our Sunday School Superintendent. She was the nursery coordinator, facilitated a young mother's group, cleaned the church facilities for three years, and hosted countless youth events.
Felicia taught in the Trinity Preschool for 16 years before becoming the Preschool Director, a position that she held for the past 10 years. For 26 years Felicia has nurtured the children and families of the community in a variety of ways.
The TLC Preschool will now be directed by our Christian Education Director, Deacon Amy Bingham.
On August 31st Felicia officially retired. This Sunday, September 4th, we will celebrate her retirement, express our thankfulness, and wish her well. If you would like to drop a card by the office or bring a card to church on September 4th, please do so.
Another opportunity to have cake at the coffee hour.
Blessed to be a Blessing! Hope to see you this Sunday.
Pastor Jim