Trinity Lutheran Church is a family of followers of Jesus Christ, committed to sharing the Gospel, and graciously serving all of God's people with love and hospitality.
 
A Word From the Trinity Lutheran Church Office…
Sometimes love and caring can best be expressed by following public health policy, and so our entire campus is closed until the Governor's stay-at-home order is lifted.  This does not mean, however, that we cease to be the hands and feet of Christ to our church family and the wider community.
Daily messages are emailed and made available online. 
Worship services are available online.  
Phone calls are being made. Cards sent. Groceries delivered. Coffee hour is being conducted online every Sunday, and our F.U.N. Committee even has a weekly TLC Trivia game.
Although our staff is now working behind locked doors at church or at home,we can still be reached by phone or email.
Join us in prayer during Holy Week with our online services.
May God grant you peace, patience and perseverance,
Pastor Jim and Your TLC Staff
Watch the May 31 online Worship Service by clicking the arrow below. Find past sermons on this LINK.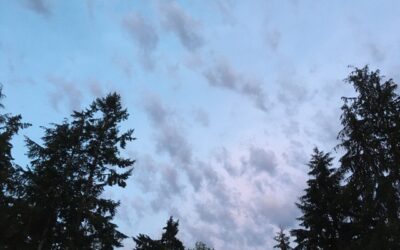 Today's Word by Karl Olsen, TLC Minister of Music...  For some reason, I was up at 4:00 Saturday morning. Heading outside to let my tea steep, it seemed a good time to count my blessings. A warm bed (now only half full), a healthy family, the beautiful...
read more
New to South Whidbey? Looking for a church home?

We are a group of imperfect people who are grateful to be held in God's grace… a family of believers seeking to grow in God's love and to share that love through living intentional Christian lives.
We are a congregation of more than 1,200 people today. Trinity is part of the Evangelical Lutheran Church in America, but nearly half of our members come from other faith traditions. We recognize that it is God's house and God's table, and God who gives the invitation, and as such, we welcome all people to our church.
We pray together, sing together, talk together, laugh together, and do volunteer projects together. Having been richly blessed by the grace of Christ, we seek to be a blessing to others.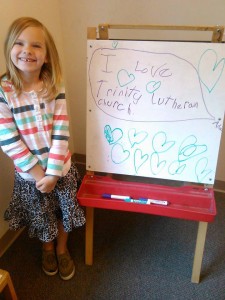 Many parents look to Trinity for a solid Christian education program for their children. We have dedicated volunteer teachers and modern facilities and are committed to help children and teens develop a faith relationship with God that will sustain them through life.
When this pandemic passes, we will resume having Bible Studies, service groups and Men's Breakfast. For now we ask that you keep up with our services and missives online and on Facebook.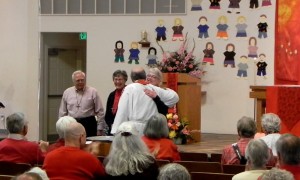 Want to know more about the Christian faith? Have questions about Trinity Lutheran Church? Please speak to one of our pastors, or call the church office.  We would love to visit with you. You are also welcome in our new members classes, held three times a year.
There are opportunities for you to learn, grow and serve at Trinity Lutheran Church. What is your passion? Where are your gifts and interests? Or, perhaps you are weary and broken and just need to be ministered to and find rest in Christ. Come. You are welcome at Trinity Lutheran Church.
Our communion table is open to all people. Our hospitality is meant for all as well.
If we can answer any questions, help you on your journey of faith, minister to you in crisis, and celebrate with you life's special occasions, please call upon our pastoral staff. We are here to serve.
For the convenience of people viewing the website on their phone, we have been asked to make our Donation button easier to find.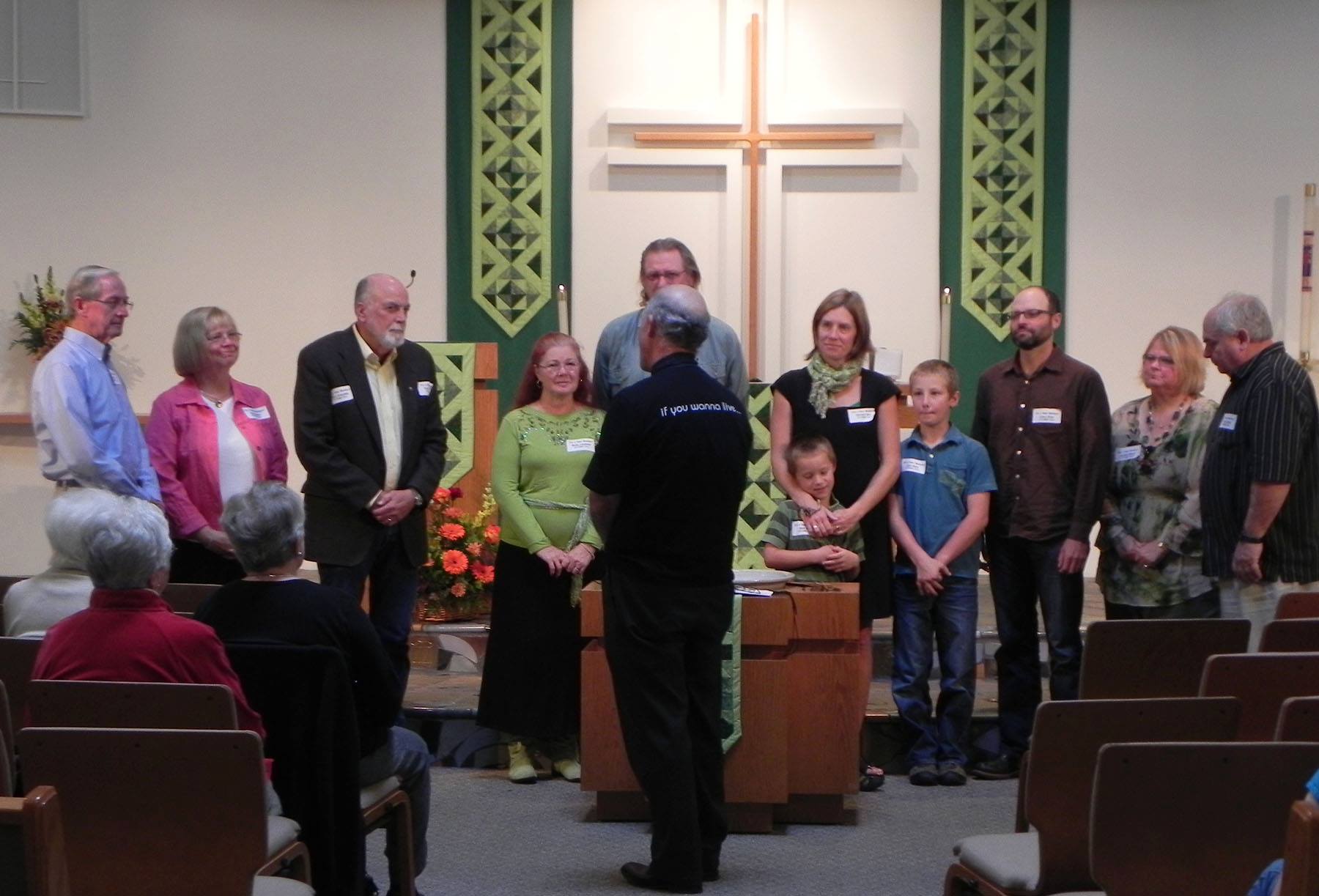 Join us for online Sunday worship, and contact our Pastors with any questions you may have.  Learn more…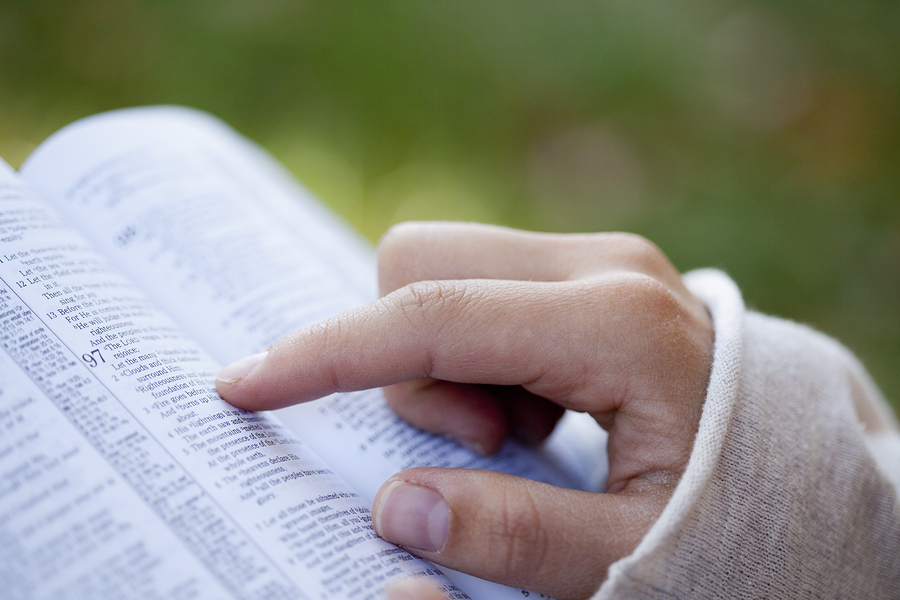 After the Coronavirus precautions are lifted we will resume Bible studies at TLC.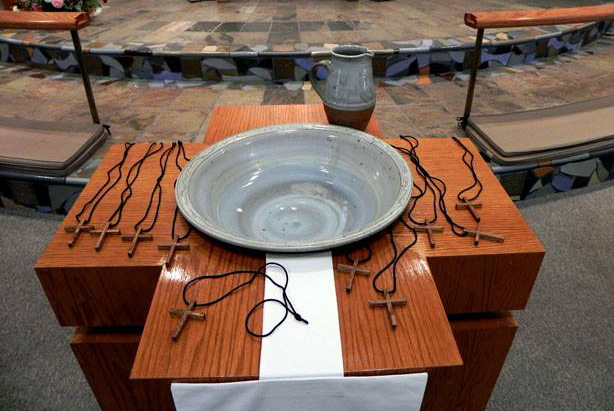 Desiring to be baptized?
Few things give us as much joy as baptizing new believers into Christ…
Trinity Lutheran Church Campus
https://www.google.com/maps/place/Trinity+Lutheran+Church/@48.0083286,-122.5381432,939m/data=!3m1!1e3!4m5!3m4!1s0x548ffb4105a8a26d:0x9a13cc6723b16106!8m2!3d48.0087008!4d-122.5355226