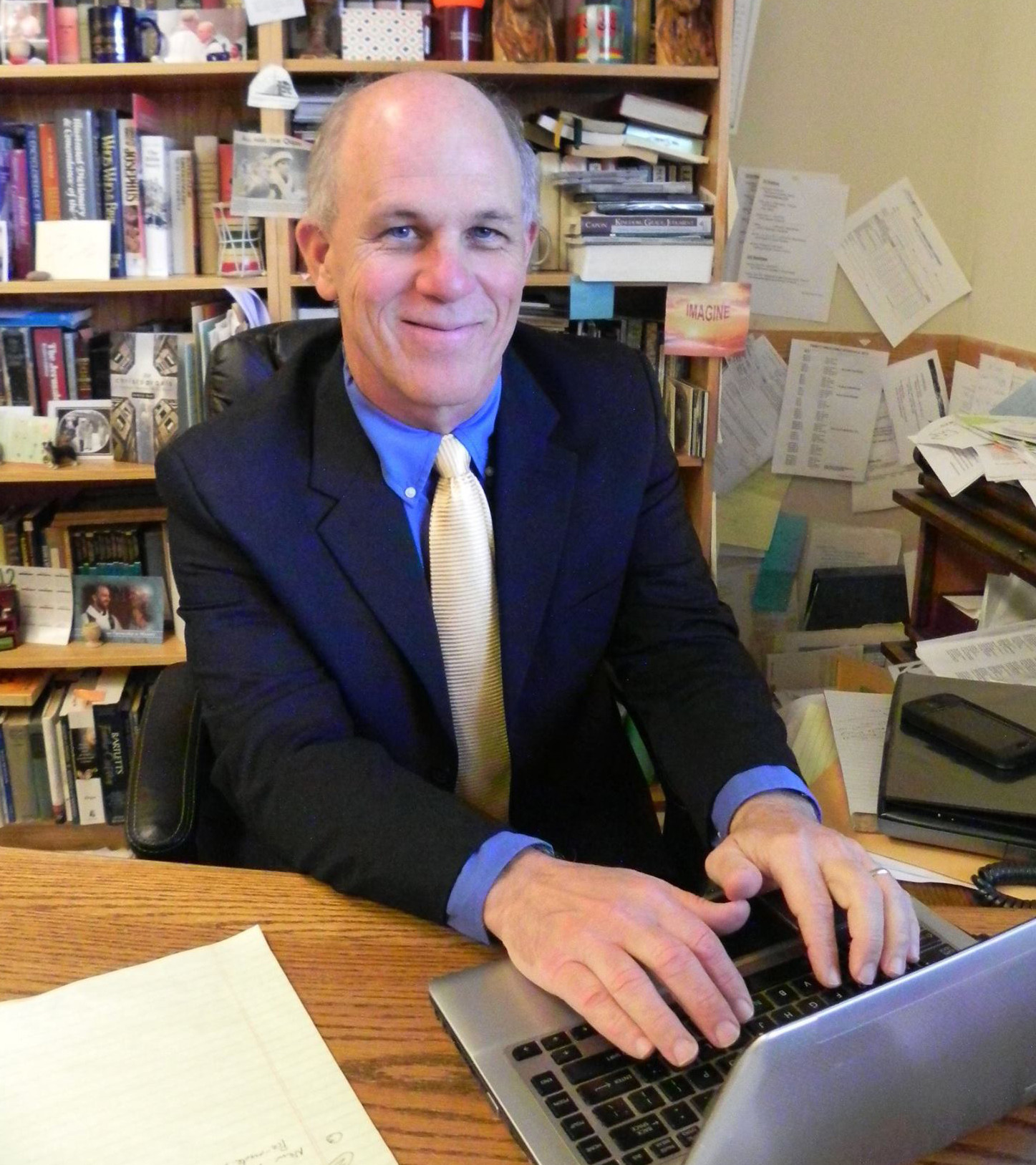 Pastor Jim Lindus
Pastor Jim was born and raised in DeKalb, Illinois. After receiving an undergraduate degree in Education from Northern Illinois University, and after toying with the idea of a career in golf, Jim decided to follow a persistent calling to pastoral ministry.
He holds a Master of Divinity degree from Luther Seminary in St. Paul, MN where he served on the Board of Directors for 15 years.
From 1986 to 1989 he served at Bethany Lutheran Church on Bainbridge Island, WA. He has been head pastor at Trinity Lutheran Church since October 1989.
Pastor Jim and his wife, Felicia, (Director of Trinity's Preschool), have been married 36 years and are parents to three grown daughters, four grandsons and one granddaughter.
As senior pastor, Pastor Jim preaches, teaches, provides pastoral care, helps define TLC's vision, heads the church staff, and has fun living with God's people. He believes in sharing the Gospel within the context of love, service and hospitality.
Deacon Amy Bingham
Christian Education Director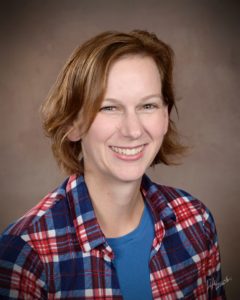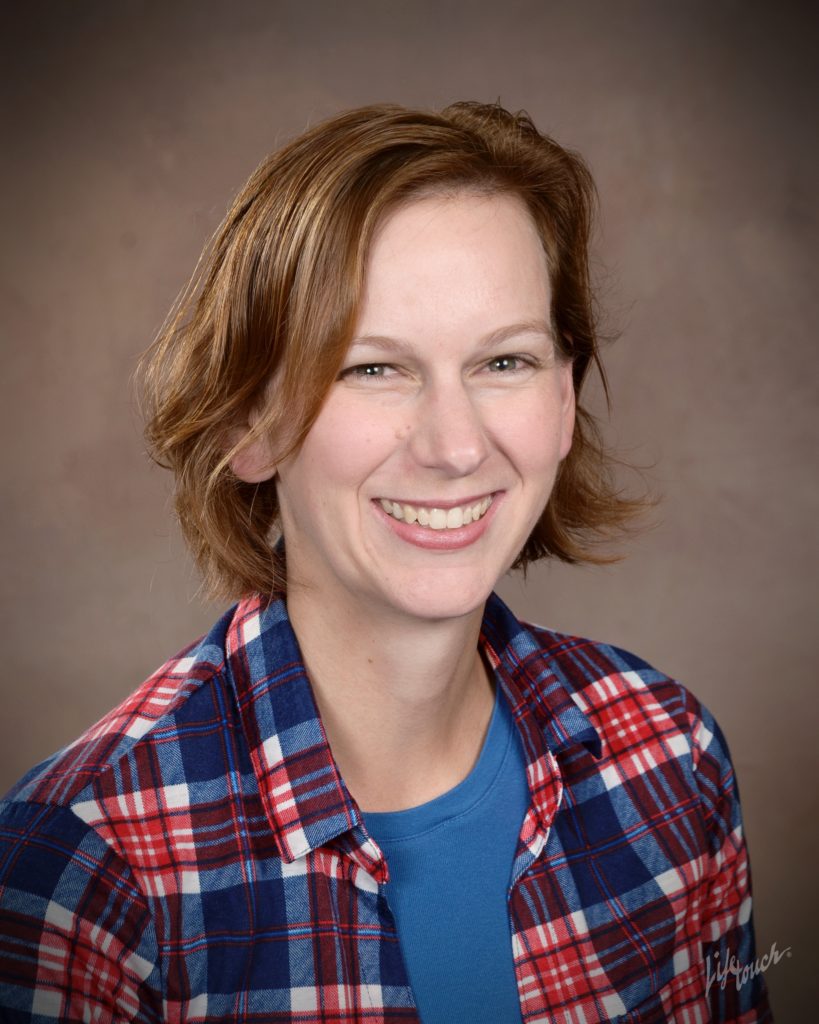 Amy grew up in Snohomish where she was active in her church youth group, and 4H. After receiving her AA from Everett Community College, she worked in newspaper advertising for seven years. When her second daughter was born, Amy became a full-time mom, very much enjoying her time with daughters Ava and Lia. Within a couple of years, though, she found herself volunteering for her church's Sunday School program. This very quickly turned into a part-time job, where she truly felt God calling her to serve.
Amy attended Trinity Lutheran College in Everett, graduating in 2016 with a Bachelor's Degree in Children, Youth and Family Studies. She was consecrated as a Deacon in the Fall of 2018.
She is thrilled to be serving at Trinity Freeland, working with students of all ages as they navigate their personal faith journeys.
Amy and her family enjoy spending time outdoors, especially on their small farm with their goats, pigs, chickens, ducks, dogs, cats, and various other critters.
Karl Olsen
Minister of Music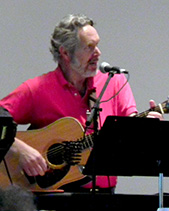 Karl oversees the music program at Trinity, working with pastors, lay leaders and other congregation members. He directs "Breaded Fish," (Trinity's worship band), the Trinity Church Choir, and "Splash!" children's choir.
Karl has been a soloist for a variety of organizations and director of the Whidbey Island Madrigal and Motet Society, the Whidbey Island Chorale and one of the directors of the Sing!Chronicity Vocal Ensemble.
Karl holds an MA in Vocal/Choral Music and a Bachelor of Music Education (BME) from the University of Denver. He taught general music at The Bush School in Seattle, has been music director at three churches, and taught music at several elementary schools, including South Whidbey, Coupeville and Oak Harbor.
Karl has also produced two recordings, Heart of Mystery and This Love which are available for sale in the church office. He performs local concerts, sings with the sea shanty group, "The Shifty Sailors," and also performs nationally and internationally with "The Brothers Four" folk singing group. He is married to children's author Deb Lund, and is the father of three children.
Robin Edgeman
Parish Manager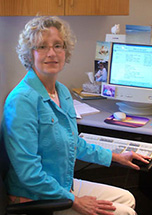 As Parish Manager, Robin is the one who keeps the congregation running smoothly by working tirelessly, often 'behind the scenes' at Trinity. She has been Parish Manager since 1993 and a member of Trinity since 1991.
She works closely with congregation and staff to ensure the smooth running of the church office and assists the members and pastors with communication, lay ministry and worship.
Robin also does the scheduling for church facility use.
Tonya Henny
Office Assistant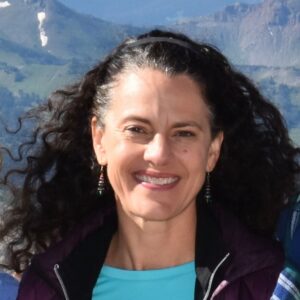 Tonya graduated from the University of Washington before moving to Whidbey Island in 1990.
After joining TLC in 1993, and working for several years, she later shifted to volunteer leadership roles including the TLC council, Soroptimist International, Girl Scouts, South Whidbey Historical Society, and Whidbey Island Dance Theatre. She also chaired events for SW Elementary School and the South Whidbey Garden Club.
Her three children have grown up at TLC, and with the youngest graduating from high school in June, Tonya is excited to join the staff at TLC. She is active outdoors and loves gardening, backpacking, traveling, cooking, her yellow lab and 2 cats, playing marimba and is a lifelong learner.
Laura Canby
Creative Media / Webmaster
As part-time technology and creative media coordinator, Laura is responsible for the worship service projections and announcements for Sunday worship services and is TLC's webmaster and Facebook page coordinator. She holds a B.S. degree in Journalism, Public Relations and Communications from Pacific Union College.
After an 18-year career in hospital and healthcare public relations, she became a freelancer when her husband was stationed at the Naval Air Station in Oak Harbor.
She works primarily with nonprofits such as the South Whidbey Schools Foundation, Good Cheer Food Bank, Helping Hand, and Senior Services on South Whidbey where she uses her skills in marketing communications, writing, editing, publications, web design, photography, and a developing interest in video.
One of her special interests is in using digital media as a means of communicating the Gospel and helping Christians share their faith journeys with one another. She enjoys just being with her husband, and also enjoys writing poetry, salmon fishing and is a founder of TLC's Fishinista Workshop, spiritual books, interesting movies, theological conversations, and travel.