Sunday School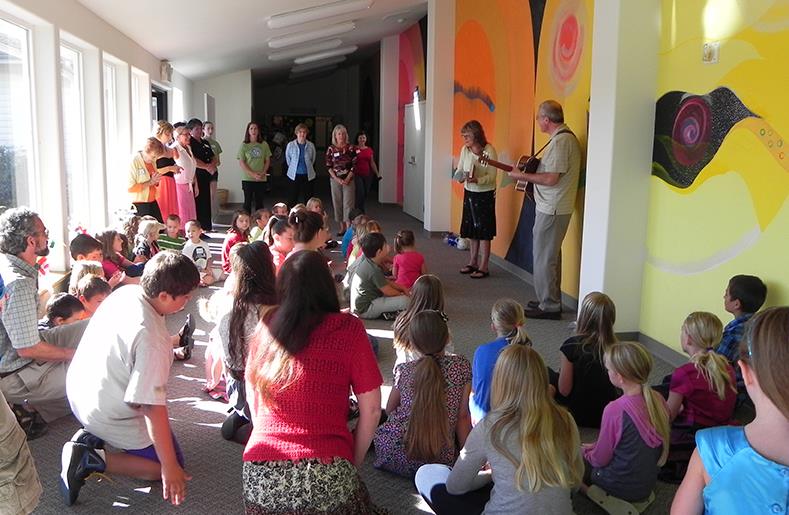 ---
Trinity's Sunday School provides Christian education for prekindergarten through fifth-grade children from 9:30 to 10:30 a.m.  Sundays from September 10 through the first week of June.
During the summer schedule, children accompany their parents to church in the Sanctuary.  TLC activity bags are available in the church lobby for preschoolers through youth.
Children of all ages are always welcome in worship. We do offer a safe and comfortable nursery for children from birth to age 4 during all worship services for families who choose to utilize it.
Trinity Lutheran Church is a welcoming place for parents and children. Please know that you are encouraged to sit wherever you wish. Our desire is to provide you with several choices to allow for an optimal worship experience.
---
Infant and Toddler Nurseries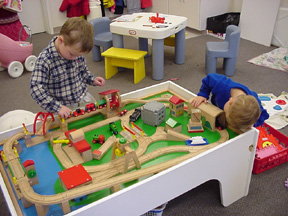 Who says church can't be fun? Infants, toddlers and young children up to age 5 have a blast in our delightfully decorated nursery, loaded with safe toys. Infants and toddlers are carefully watched over by our experienced, trained and screened staff. Parents may have peace of mind when entrusting their little ones to the nursery while they attend either church services or the Adult Education class.
---
First thru Eighth Grade Sunday School
Trinity Sunday School offers classes for students in prekindergarten through 8th grade. Each class is led by devoted and background-checked adult teachers.
Trinity Lutheran's Sunday School curriculum is lectionary based, meaning that the lessons that we are teaching coincide with the lessons being preached about in worship. We feel it is important that the kids message in Sunday school connects to the message in church.
You can be assured that each week the children will open their bibles and encounter God's word with amazing stories from the Old and New Testament. Each week we engage in scripture and then relate the message to everyday life. There are also crafts, acting, puppet shows, and music to help share the word of God at TLC Sunday school.
---
Middle School Youth Sunday School (Confirmation Class)
Trinity's Confirmation Program is for youth in their middle school years (grades 6, 7 and 8).
These are the years when the gospel is explored, examined and questioned — and ultimately made one's own. This is the strong foundation which we seek to give our youth as they enter the teen years and prepare to assume the responsibilities of adulthood.
All 6th, 7th and 8th grade students and their friends are invited.
---
 2017 Sunday School Christmas Pageant
---