Trinity's Youth Group is for high school students (grades 9 – 12) and their friends.
We meet in the Youth Room at Trinity for movies, food, and conversation relating to living out our faith in the world today.
Here is our summer schedule: Summer Fun 2017
Upcoming events include: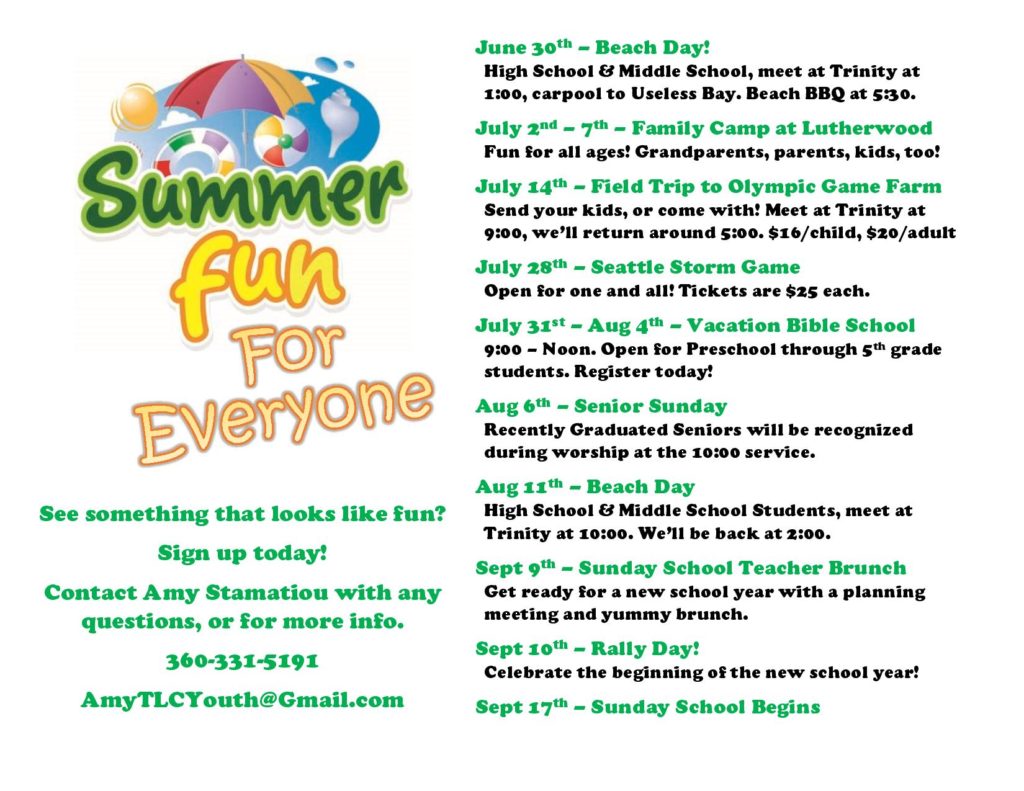 Seattle Storm Game Friday, July 28!
Are you a basketball fan? This summer, a group from Trinity will attend Faith & Family Night at a Seattle Storm game on Friday, July 28. Tickets are $25 each. Sign up in the Gym.
---
Vacation Bible School July 31 through August 4
VOLUNTEERS NEEDED
Sign up to help at Bible School and to attend. See forms on the Youth Table in the gym and talk to Amy if you have questions about Bible School!
Email or call Amy Stamatiou at AmyTLCYouth@gmail.com or 360-331-5191 with questions.
June 28 – July 3 – Western States Youth Gather. 5 days in California with high school youth from the west coast. Service, learning, music, friends, and fellowship abound!