SUNDAY'S BENEFIT CONCERT HAS SOLD OUT!
Sorry, no more tickets are available.
Parking space is somewhat limited, so car pooling with friends is encouraged.
Parking is also available in the Community Park accessed via the back of the High School.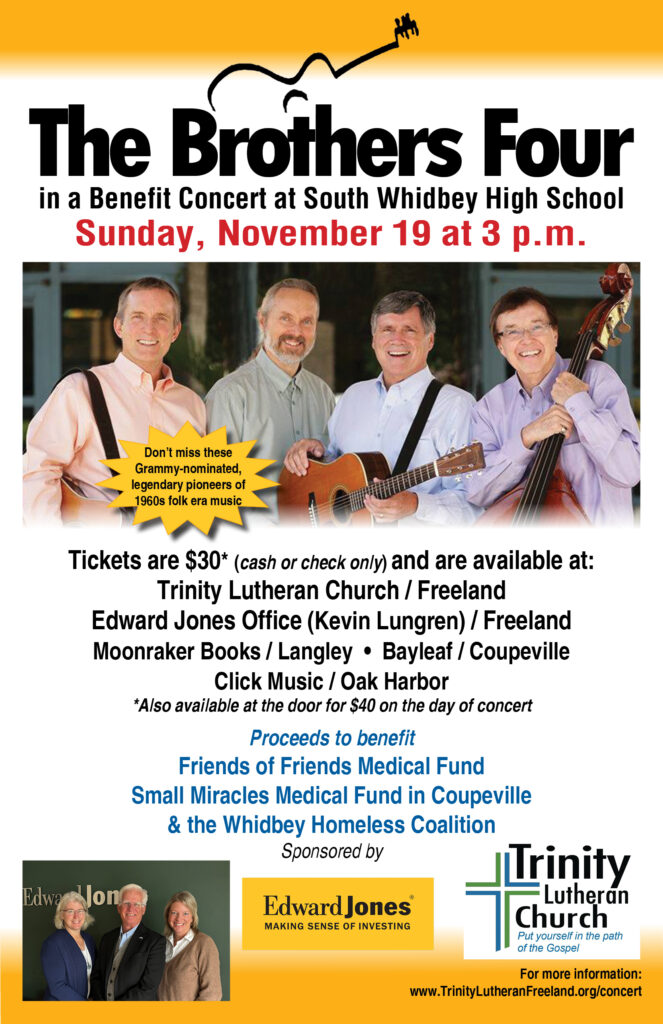 One of the longest-performing and best-selling folk music groups in history, The Brothers Four, will perform a benefit concert for three local charities at 3 p.m., on Sunday, November 19 at the South Whidbey High School auditorium in Langley.
Proceeds from the concert will benefit Friends of Friends Medical Support Fund, Small Miracles Medical Fund in Coupeville, and the Whidbey Homeless Coalition.
This is an open-seating concert with doors opening at 2:30 p.m. (Cash or checks only, please, except at Trinity Lutheran Church where credit card processing is available.)
With some of the original members still on board, The Brothers Four are pioneering voices from the "Great American Folk-Revival," with classic folk hits including:
Greenfields,
This Land Is Your Land,
Try To Remember,
Yellow Bird,
Where Have All The Flowers Gone,
Shenandoah and
500 Miles.
Their global hit recording of The Green Leaves of Summer from the motion picture "The Alamo" was nominated for an Academy Award and they performed the song on the Oscar awards international telecast.
Starting with their command performance at the JFK inauguration, they've sung for four U.S. presidents at the White House. They've been featured on PBS Specials, played thousands of college concerts, appeared at countless Community Concerts, performed with chorales and symphony orchestras and have traveled the globe, teaching the world to sing. They are truly "America's Musical Ambassadors to the World."
The Brothers Four helped define the sound and spirit that became the "Folk Era." Today their all-acoustic presentation continues with the sounds of guitars, banjo, upright bass, and of course the trademark rich blend of their four voices. Come and enjoy an unforgettable time of pure, timeless music, warm memories and joyful entertainment, while supporting three of Whidbey Island's important charities.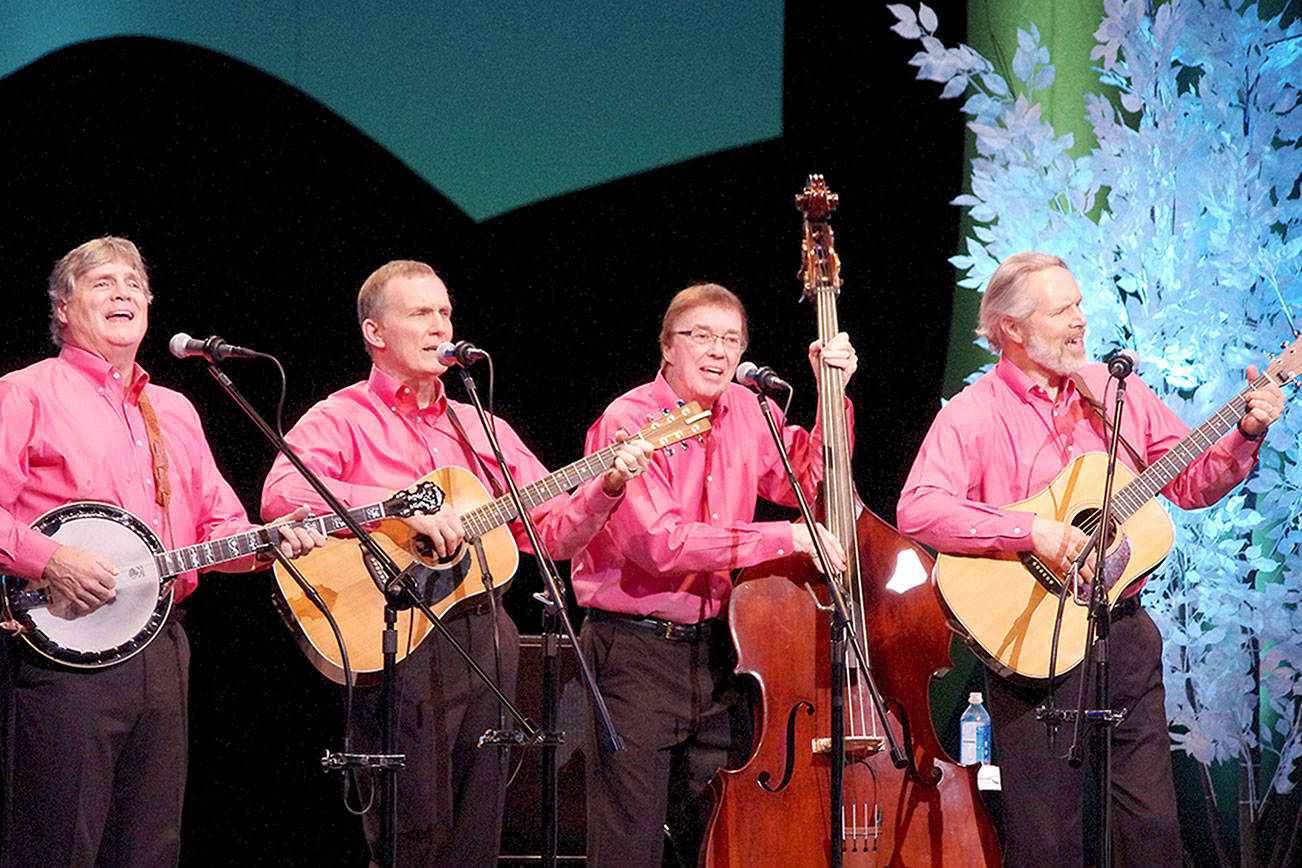 From left: Mark Pearson, Mike McCoy, Bob Flick, and Karl Olsen…