Early Morning Thursday Bible Study — 7:30 a.m. — Grigware Hall

The Early Morning Bible Study Group meets Thursdays at 7:30 a.m. We always meet in Grigware Hall, and never take breaks, so we are always there on Thursday mornings. Rocky Knickerbocker leads this lay Bible study. We study the Bible, learn, ask questions, discuss, try to find answers, discuss some more, and pray for those in need.
We are a diverse group, of all ages, and views; we are mostly men, and some women. We always enjoy new people who visit or join us. We DO promptly end right at 9 a.m. We will have the coffee on and goodies to share with you, please stop by. Well-behaved dogs are welcome.
Wednesday Morning Bible Study with Pastor Eric at 10 a.m.
Our weekly Bible Study with Pastor Eric will be studying the Gospel of Mark, starting September 14. 
We are a lively, diverse, supportive group, and we have a good time together.
Monday – Hearts Together Bible Study – 10 a.m. – Community Building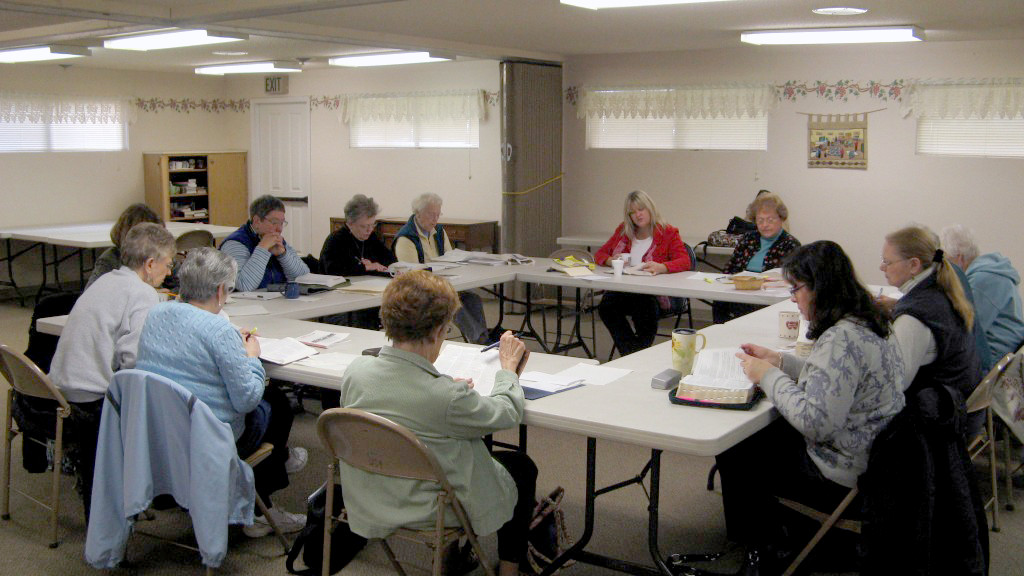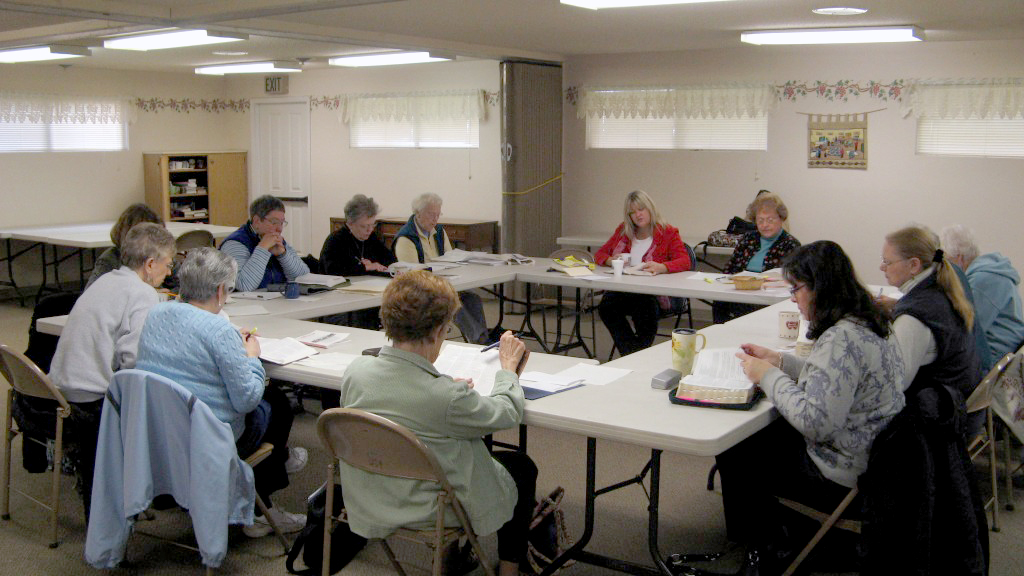 Hearts Together is an interdenominational ladies Bible Study that meets every Monday Morning at 10 a.m. in the community building bordering Highway 525 from mid-September through May.
You are ALWAYS welcome at Hearts Together.  Remember this is a Christian Bible Study and you are welcome to bring a friend or neighbor even if she does not attend Trinity. Please talk to Salli Schonning, 321-5083 or Lori Canvender, 321-5085, with questions.
Hearts Together is an informal gathering of women who want to learn more about the Bible but also want to connect with other women and build lasting friendships. This Fall we are studying  the book of James.
Weekly attendance is encouraged but we know that is not always possible, so feel free to come when you can.
Please remember Hearts Together is a Christian Bible study, not a Lutheran Bible study and all denominations are welcome. Bring your Bible or a friend or your neighbor and join us for a wonderful study and special fellowship. Everyone welcome!