Today's Word from Deacon Amy… 
Preschool is back!! We're excited to have the voices and laughter of our youngest friends back in the classrooms, hallways, and out the doors. It is so good to be together again!
Once again, we are spending a large portion of our time outdoors. We've found that being outside offers boundless opportunities for imaginative play!
Children are exploring their surroundings and finding creative ways to use the things around them. We've found that cut logs make excellent seats for listening to stories, or sharing music with Mr. Karl! Our "meadow," or outdoor classroom, has many opportunities for exploration, learning, and play. The gravel pile, filled with digging implements and toy trucks, is a favorite place to hang out!
Kids also have fun mixing up fantastic "organic" meals at the play kitchen, making music with found objects, climbing the low branches of some great big trees, and searching for bugs in the tall grass and along the trails.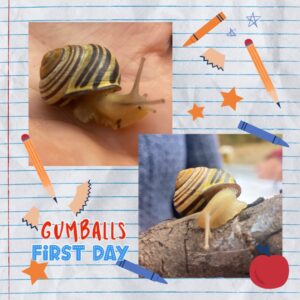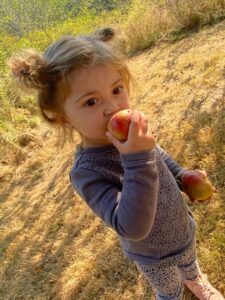 The theme for classes this week has been all about apples! We are blessed to have a great, old apple tree on the Trinity campus! Classes walked the trails from the meadow to the apple tree where they climbed, explored, and tasted yummy fresh apples straight from the tree!
While playing in the meadow, our Pre-K class found a new snail friend and named him "Gumball." He now hangs out with the kids at school every day, learning and adventuring along with us!
Just in the first two weeks of school we've found snails, slugs, dragon flies, snakes, and a couple of praying mantis. It is so fun to explore all of the life around us!
While we do spend most of our time outside, it is wonderful to have beautiful indoor spaces to learn in, too!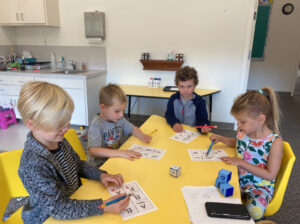 The gym is a great place for our Pre-K students to start the day. After riding bikes and chasing balls, the class settles down on the carpet for a story and lesson with teachers before eating snack. After some playground time, they head into the classrooms for a little more academic studying before lunch.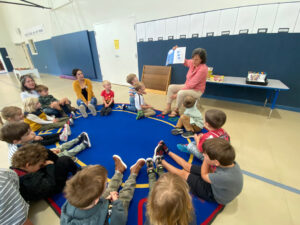 We are so grateful for our team of amazing preschool leaders, Teacher Michelle, Teacher Kim, Teacher Olivia, Teacher Megan, and Teacher Ashlee. And we're thankful for the families who share their amazing kids with us!
Thank you, Trinity, for supporting the Preschool Ministry of Trinity. We are blessed to be a blessing in this community!
Deacon Amy
[email protected]