Today's Word from Pastor Jim
Every year in the month of May our sanctuary is adorned by the artwork of children as dozens of delightful little visitors join us for worship.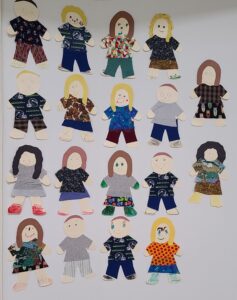 They are decorated with care and as much intention as a preschooler can muster. Old scraps of material, crayons and markers give a unique flare to each child's mini-me. With pride, the children of the Trinity Preschool share this gift with us, before offering it permanently to their parents or grandparents. The mini-mes that grace our worship walls remind us of seasons that have passed us by, of little ones clinging to our pant legs, the insatiable curiosity of children, the innocent laughter, and the occasional tearful meltdown.
Next to Sunday morning worship, the Trinity Preschool is our largest ministry. Our dedicated staff loves, cares for, and nourishes each student. Moms and dads are encouraged and counseled as they navigate the sacred calling of parenting. The Preschool primarily serves the larger community. Former students now bring their tiny tots to the school that helped shape them.
At the other end of the educational spectrum, we have the work of the Trinity Scholarship Committee. Thanks to our generous donors, and the good work of the Endowment Committee, the TLC Scholarship Committee will award $190,000 in scholarships for the 2022-2023 school year. This fall 33 students will attend college on a TLC scholarship. Of that 33, 18 scholarships will be awarded to TLC students and 15 to students unrelated to our church.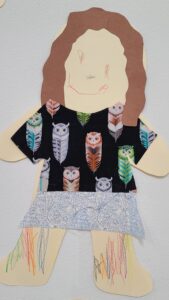 We are proud of our Preschool students. We are honored to partner with their parents in their educational and social development.  Kindergarten waits for our 2022 Preschool graduates, but we don't plan to disappear from their lives; in 13 or so years, we hope to stand by them again as they head off to a college or trade school on a TLC Scholarship.
Blessed to be a Blessing! I hope that you will come out tomorrow to see the mini-mes, to muse on God's amazing grace, and to join the followers of Jesus who are changing the world for the better.
One day closer,
Pastor Jim