Today's Word from Pastor Jim…

"For everything there is a season and a time for every matter under heaven." They don't stay little very long; we give thanks for the changing seasons and the seasons we share.
On Wednesday night, we honored the 2022 Graduates of Trinity Preschool. It was a festive gathering of song, snow cones, pomp and circumstance as parents, siblings, and grandparents celebrated the achievement of their 5-year-olds. Soon they will be off to kindergarten.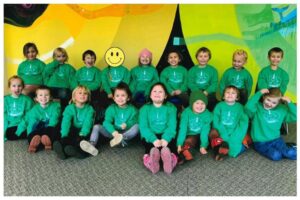 On Tuesday night, it was a privilege for me to be at South Whidbey High School as the 2022 graduates were honored and presented with academic scholarships. The most decorated and accomplished scholars of the Class of 2022 were invited to attend. Trinity Lutheran Church awarded six scholarships as we committed $142,000 in financial support to these students. Thanks to the generosity of our donors, TLC was by far the largest scholarship provider.
Sitting on the stage that night were 8 members of the Trinity Preschool Class of 2009. For 13 years we have watched with pride as they have grown into adulthood.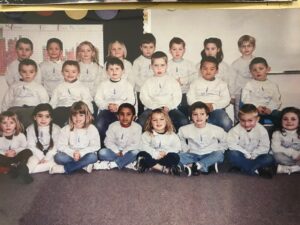 Now they will go off to change the world for the better, taking with them the lessons learned at Trinity Preschool.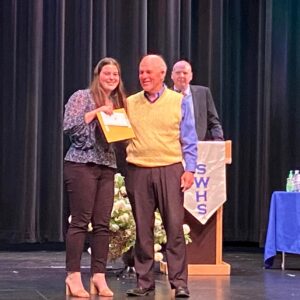 Our South Whidbey High School scholarship recipients include Trinity Preschool grads: Shianna Baker, Erik Haugen, Kailey Ricketts and Julia Maher. Daughters of our parish, Annie Campbell and Natalie Monetti, will also be going to college this Fall as TLC scholars.
(Photo of Julia and PJ)
For everything there is a season and a time for every matter under heaven. The future is bright; the road ahead is filled with promise, and we are in good hands. Let us give thanks!
One day closer,
Pastor Jim
Congratulations to all of our 2022 High School graduates:
Caleb Meyer, Kalea Staats, Natalie Monetti, Kailey Ricketts, Julia Maher & Annie Campbell