This Sunday we will gather for worship and fellowship. Spring is in the air and I would encourage you to wear your favorite Tee-Shirt or Sweatshirt.
The Choir will be sharing a very special anthem with us, Holy Communion will be served, and everyone is welcome. The sermon is still under construction, but is titled "Troubled Souls." The text is from the 12th Chapter of John.
On March 25th we will break out the palms. Palm Sunday is an important day in the Church. Palm Sunday is the bridge from Lent to Holy Week. It will be difficult to understand the Joy of Easter, without experiencing the Passion of Holy Week.
Also, on March 25th, Carrie Newcomer will be in concert at TLC. Carrie is an internationally known singer and songwriter. We use many of her original works in worship on Sunday mornings. This 3 p.m. Concert will give you a great opportunity to see Carrie in an intimate setting. No tickets needed—invite your friends and support live music at TLC. A Freewill offering will be received.
Maundy Thursday, March 29th— The 42nd Annual TLC Seder Meal will be observed. Sign up Sunday to attend the Seder Meal or call the church office to get a reservation. There is no cost, but we ask everyone to bring items to share. The food items are specific to the tradition of the Seder Meal and need to be at church by noon on Wednesday March 28. The playful, thoughtful and insightful meal will be followed by a Maundy Thursday worship service in the Sanctuary.
Easter Sunday is on April Fool's Day—April 1 Easter Worship will be offered at 7 a.m., 9 a.m. and 11 a.m.. Easter Breakfast is from 8:00am-10:30 am. The Easter Egg Hunt will take place at approximately 10:15am.
On April 28th and April 29th, we will be hosting New York Times bestselling author and internationally acclaimed speaker, Philip Yancey. On Saturday and Sunday Philip will be lecturing from 4  to 5 p.m. followed by a Q& A session and book-signing In addition, he will be preaching at all morning worship services on April 29. This TLC Speaker Series is FREE OF CHARGE and will be underwritten by the Ruby Educational Fund.
So Many Wonderful Happenings at YOUR CHURCH—TLC.
See you Sunday!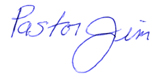 Pastor Jim