A Doctor's Stories from the Edge of Life and Death Part 2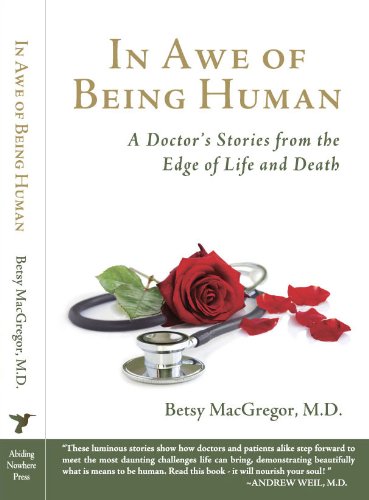 Hear the deeply moving life and death  stories from Dr. Betsy MacGregor's 30 years of working as a physician in a NYC hospital. She will talk about challenging personal experiences and invite others to share their story.
Speaker: Dr. Betsy MacGregor                                  
Bio: Betsy MacGregor worked as a doctor in a busy New York City hospital for nearly 30 years. She cared for seriously ill patients as a staff pediatrician, adolescent medicine specialist, and as a researcher in adult end-of-life care. She advocates medical care that honors the psychological, social and spiritual dimensions of health and healing as well as the physical. As a cancer patient in her own hospital, she has a deep appreciation for the miraculous gift that life truly is. She  authored the award-winning book In Awe of Being Human: A Doctor's Stories from the Edge of Life and Death. She and her husband Charles Terry retired in 2000, moved to Whidbey Island, and are TLC members. They have 2 adult children, a daughter and a son .