Linda Nevermann has put together an interesting October lineup of Adult Education topics and speakers.  Adult Ed takes place every Sunday morning from 9:30 to 10:30 in the Fireside room.  Coffee and cookies are offered.
10/

7 

    Whidbey Island Homeless Coalition 
How serious is the problem of homelessness on the Island? Who does the Coalition serve? What do we do and why do we do it? How is it funded? How can you help?
Speaker: Whidbey Island Homeless Coalition 
10/

14

      Stories
Storytelling; a most effective way of transmitting our faith.
Speaker: Pastor Eric Ottum
10/

21

      Civility First
Do you have a family member, neighbor or co-worker you have difficulty talking with because you voted for different candidates? This class is  designed to give you tools for listening and communicating across social and political divides. It will include exercises to help you listen with curiosity, ask open and honest questions and  respond civilly when you encounter incivility.
Speaker: Thomas Ewell
Bio: Thomas Ewell, spent 20 years as the Director of the Maine Council of Churches. He is a Quaker peace activist, works on issues of restorative justice and prison reform and is one of the founders of Civility First. . .So We Can Work Together. You can read about the Civility Pledge at civilityfirst.org.
10/

21

      A Doctor's Stories from the Edge of Life and Death Part 1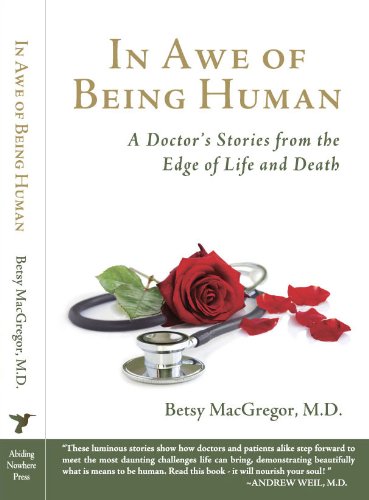 Hear the deeply moving life and death  stories from Dr. Betsy MacGregor's 30 years of working as a physician in a NYC hospital. She will talk about challenging personal experiences and invite others to share their story.
Speaker: Dr. Betsy MacGregor                                  
Bio: Betsy MacGregor worked as a doctor in a busy New York City hospital for nearly 30 years. She cared for seriously ill patients as a staff pediatrician, adolescent medicine specialist, and as a researcher in adult end-of-life care. She advocates medical care that honors the psychological, social and spiritual dimensions of health and healing as well as the physical. As a cancer patient in her own hospital, she has a deep appreciation for the miraculous gift that life truly is. She  authored the award-winning book In Awe of Being Human: A Doctor's Stories from the Edge of Life and Death. She and her husband Charles Terry retired in 2000, moved to Whidbey Island, and are TLC members. They have 2 adult children, a daughter and a son .