Most every Summer, we have a peaceful transition of power as the leadership of Trinity Lutheran Church reflects the results of recent elections.

At the regularly scheduled Mid-Year Congregational Meeting in June, we thanked Mike Etzell, Kevin Lungren, Teri Schallock and Jenny Staats for their faithful completion of their terms of service on the Church Council.

Newly elected at that meeting: Herb Hossfeld, Joann Blalock, Jane Lusk, Nick Borson and Nick Etzell.

The new Church Council met on Sunday, August 13th. The election of officers was among the first order of business. Elected to service on the Executive Board:

President: Sheilagh Byler
Vice-President: Gus Erikson
Treasurer: Dwight Smith
Secretary: Trisha Hallgren

Others who are continuing their service on the Church Council: Connie Alexander, Barbara Bennett, George Fisher and David Bieniek.

We give thanks for the leaders that God has raised up and for their willingness to serve us in this way. Please keep all of our Church Council Members in your prayers.

Blessed to be a Blessing!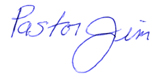 Pastor Jim