It is hard for us to comprehend the magnitude of the devastation; the grief and loss that is being experienced by our neighbors in California. 7,000 homes destroyed, entire communities gone, hundreds of thousands of people displaced.
100% of your gifts to Lutheran Disaster Relief will be used to assist those in fire-ravaged areas to survive and rebuild their lives. Lutheran Disaster Response teams are already on the scene, working with local and state agencies.
What can we do? We can pray, and we can give. We can give generously to those in need. We are Blessed to be a Blessing!
You can give by following this link on our church website.
You can also make out checks to TLC and put "Fire Relief" in the memo. Those checks can be mailed to TLC at PO Box 97, Freeland, Washington 98249. You could also drop a check off at church or put a check in the plate this Sunday.
Together we can make a difference.
Thank you in advance for your generosity.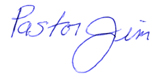 Pastor Jim