ENDING 2017 IN A GOOD WAY
STARTING THE NEW YEAR OUT RIGHT.
As 2017 comes to an end we have the opportunity to worship and celebrate together.
December 10th — Worship focuses on John the Baptist.
December 11th — "Jazzin' with the Classics," Jeffrey Cohan in Concert in the TLC Sanctuary at 7:00 pm.
December 15th—"Christmas and Holiday Favorites."
The Whidbey Island Community Orchestra in concert in the TLC Sanctuary at 7:00 pm.
December 17th — 8:00 and 9:30 Sunday Morning worship focuses on Joseph the Carpenter from Nazareth.
December 17th — 11:00 the 2017 Sunday School Christmas Program.
December 24th — Christmas Eve Sunday Morning Worship at 8:00 and 10:00 focusing on Mary the Mother of our Lord.
Christmas Eve Services on December 24th
4:00 Family Christmas Celebration with your favorite Christmas Carols and a delightful skit.
7:00 and 9:00 Christmas Eve Candlelight Worship Services.
Sunday, December 31 — End 2017 by worshiping with your TLC Family at 8:00 and 10:00. No Sunday School that day.
Start 2018 off on the right foot — Two Financial Classes
Financial Peace University — A Dave Ramsey Course will be offered on Wednesday evenings at 6:30 in the Fireside Room. This nine-week course will help you to take control of your finances. Classes begin on January 3rd.
Legacy Journey — A Dave Ramsey Course will be offered on Thursday nights beginning on January 4th. Get your life and estate planning in order, safeguard your legacy, make informed decisions about your personal wealth, and enjoy the fellowship of others who are on the same journey. Sign-up at TLC.
End well and start well!
Put yourself in the path of the Gospel of Jesus Christ and you will be blessed!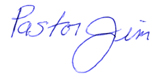 PJ