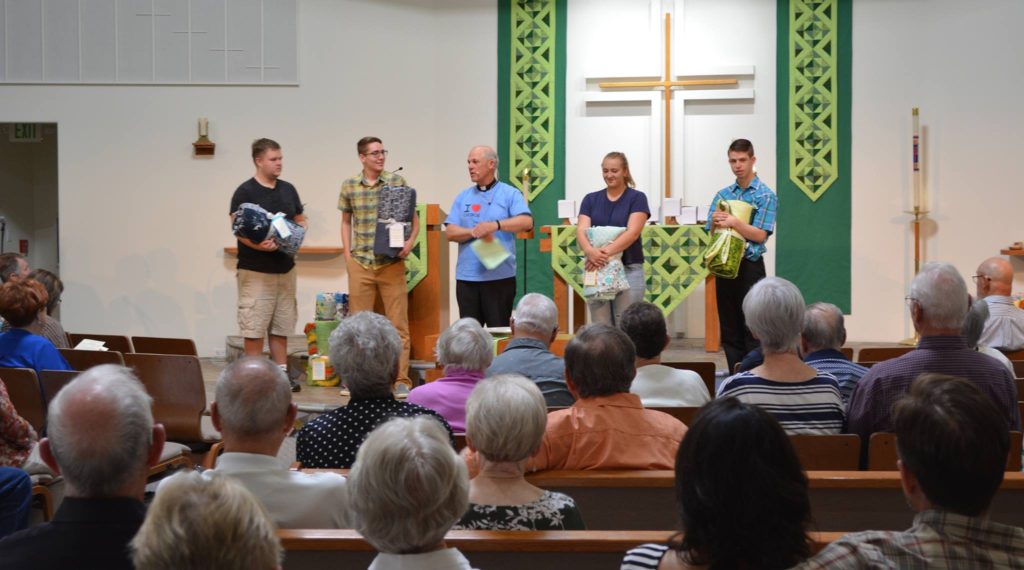 This weekend we celebrated with the students and families of our High School Graduates! Many thanks to our Quilting Ladies who have made them beautiful quilts and who send them off with this message:
Best Wishes Graduates
May God lift you up and give you a sense
about the good things He's planning for you,
things you cannot see but so desire.
May He put a new song in your heart
and a new dream in your spirit.
May He bless you with sudden belly laughter
and watery-eyed joy.
And may He inspire you to pray
more boldly than you ever have before.
He is with you and for you and so,
for tonight and every night,
SLEEP DEEPLY!
Blessings from your TLC Quilters
Please Congratulate Our 2018 High School Graduates:
Amber Benway, Zaine Benway, Ben Borson, Nicholas Etzell,
Brandon George, Liam Henny, Julia Hess, Charlie LeWarne,
Joey Lippo, Skyylynn Lippo, McKenzie Meyer,
Bellarae Northup, and Alexa Varga