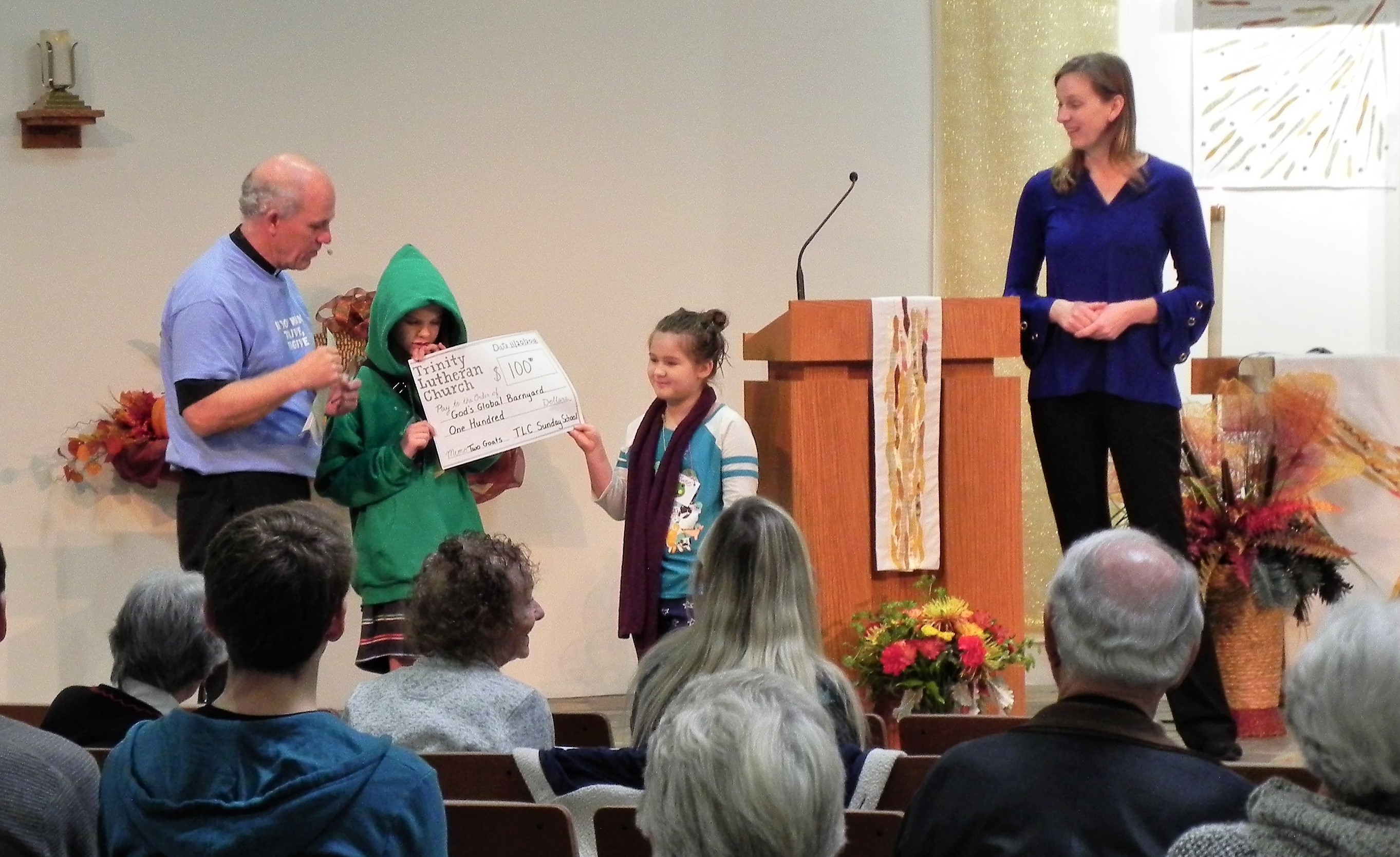 Children from TLC's Sunday School started off today's check distribution Sunday with a $100 donation they raised to give to God's Global Village for the purchase of two goats for a family in a third-world country.
Checks are also being sent to several local, regional nonprofits plus CA Wildfire disaster relief and world hunger.
Local nonprofits include Helping Hand, Senior Resources of Island County, Good Cheer Food Bank, Gifts from the Heart Food Bank, Whidbey Island Homeless Coalition, and Hearts & Hammers, among several others. Trinity distributes about $250,000 throughout the year to charities.
Thank you for your generosity!
If you wish to make an online year-end donation to Trinity, please visit our website and click the donate button.