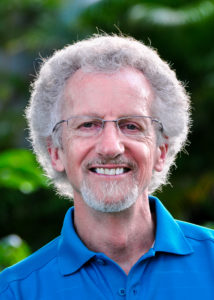 Best-selling Christian author Philip Yancey will be the featured speaker of Trinity Lutheran Church's 2018 Speaker Series to be held April 28 and 29, from 4 to 5 p.m. at the Freeland church.
"Dispensing Grace to a Divided World" is the topic for Saturday afternoon. Sunday afternoon he will speak on "Prayer: Does It Make a Difference?" A Q&A session will conclude each talk, followed by a book signing opportunity. The talks are free, and seating is on a first-come basis, with doors opening at 3:15 p.m.
In addition, Yancey will preach at the 8, 9:30 and 11 a.m. Sunday worship services.
Philip Yancey's books consider topics of faith, pain, doubt and grace, and have sold 15 million copies in over 50 languages. He writes to address the ongoing questions and concerns he perceives in his own life, and his book titles reflect these queries: Where is God When it Hurts?; Soul Survivor; Disappointment with God; Church, Why Bother?; Prayer, Does it Make a Difference?; The Jesus I Never Knew; his best-selling What's so Amazing about Grace? and his most recent Vanishing Grace: What Ever Happened to the Good News?.
Yancey approaches writing as a journalist, extensively researching topics, then interviewing sources and authorities who have wrestled with similar questions. A witness to collective and individual pain, he explores the hard questions of faith with unflinching honesty, which, for Yancey, resulted in a faith centered on Christianity's core messages of love and grace.
He had to 'unlearn' much of what he was taught about God in the fundamentalist, segregated church of his childhood in Atlanta, GA. Books became his window to a wider world, opening his mind, challenging his upbringing, and going against what he had been taught–which sometimes resulted in a sense of betrayal.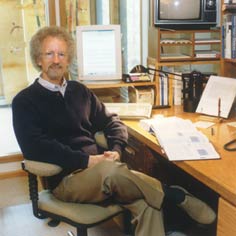 His website describes some of the struggle: "I felt I had been lied to. For instance, what I learned from a book like To Kill a Mockingbird or Black Like Me contradicted the racism I encountered in church. I went through a period of reacting against everything I was taught and even discarding my faith. I began my journey back mainly by encountering a world very different than I had been taught, an expansive world of beauty and goodness. Along the way I realized that God had been misrepresented to me. Cautiously, warily, I returned, circling around the faith to see if it might be true.
"I'm a pilgrim, recovering from a bad church upbringing, searching for a faith that makes its followers larger and not smaller… My books are a process of exploration and investigation of things I wonder about and worry about," he continues, adding, "I write for people struggling in the borderlands of faith."
An internationally sought-after speaker, Yancey often makes time to meet with marginalized people around the globe, such as prisoners in third-world countries, believers in countries where Christianity is outlawed, and leprosy patients in India, as well as people who have survived war, natural disasters and domestic mass shootings.
Yancey currently serves as an editor-at-large for Christianity Today, and is an online contributor to the Washington Post.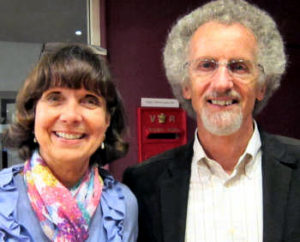 He will be accompanied by his wife, Janet, a social worker by profession, who served Chicago's inner-city senior community, and later provided chaplaincy care for hospice patients in Denver.
His office assistant, Joannie Barth, will staff a small bookstore in the church's sun walkway prior to and after his afternoon talks.
Additional information, with a list of Yancey's books can be found online at www.philipyancey.com.
Here is a list of Yancey's most popular books:
What's So Amazing About Grace? Philip's perennial best-seller, takes a close look at grace, the most powerful force in the universe and our only hope for love and forgiveness.
Church: Why Bother? Is involvement with a local church really that important?  In this book, Philip describes his checkered history with the church, toys with some images of the ideal church, and ponders why the New Testament seems to place so much value on such a motley assembly.
The Jesus I Never Knew A different perspective on the life of Christ — who he was and why he came.  "No one who meets Jesus ever stays the same," says Yancey, "so why don't we do a better job of following him?"
Vanishing Grace: What Ever Happened to the Good News?  Explores how Christians can offer grace in a way that is compelling to a jaded society, and how can they make a difference in a world that cries out in need.  Can grace really bridge the gap between Christian faith and a world increasingly suspicious of it?
Meet the Bible   [366 Daily Readings and Reflections] Each day's reading includes a Bible passage, contemporary commentary, and questions for contemplation—all designed to offer insight into how the passage fits into the overall story of the Bible, and how it speaks to life today.
Grace Notes    [Daily Readings with a Fellow Pilgrim]  Enter the New Year with these daily meditations, selected from Philip Yancey's beloved and bestselling writings. They will take you through an entire year of his insight and imagination, covering a broad range of topics.
The Question That Never Goes Away Revisit the cry "Why, God?" as experienced in recent places that were stunned into silence by devastating calamities; and find faith when it is most severely put to the test.  As we face challenges to our own faith, we can rely on the comfort and hope described here.
Prayer: Does It Make Any Difference? Prayer can be frustrating, confusing, and fraught with mystery.  Yancey probes such questions as: Is God listening? If God knows everything, what's the point of prayer?  How can I make prayer more satisfying?
A Skeptic's Guide to Faith For some people, religious faith seems to come easily, but for others it comes in a swirl of doubts and questions. Philip Yancey confronts the questions head-on, from the stance of a skeptic. He asks, "Is the visible world around us all there is?" and then examines the apparent contradictions.
Reaching for the Invisible God Life with God doesn't always turn out as expected. If God invites us into a personal relationship, how does such a relationship work with a God we can't see, hear, or touch? This book offers deep, satisfying insights to the questions we are sometimes afraid to ask.
Disappointment with God  Three questions that Christians wonder about but seldom ask aloud: Is God unfair? Is God silent? Is God hidden?  If God cares for us, why do bad things happen? What can we expect from God after all? The book explores these questions with clarity, richness, and biblical assurance.
Where Is God When It Hurts? Using examples from the Bible and from his own experiences, Yancey looks at physical, emotional, and spiritual pain, to help us understand why we suffer.  A wonderful resource when life doesn't make sense, and for anyone who wants to reach out to someone else in pain.