Trinity's Adult Education Classes meet at 9:30 a.m. on Sundays from September through the end of May, in the Fireside Room.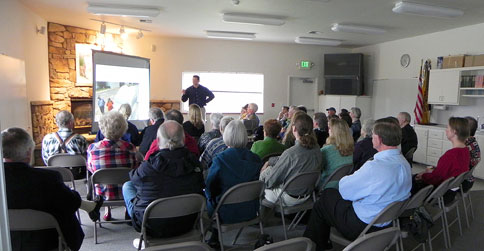 Topics include different denominations, Interfaith studies, Lutheran history, current social issues. We have guest speakers specialized in a variety of bible-based academia, including seminary professors, pastors, emeritus professors, religious leaders from other religions, and other professionals.
Join us for presentations related to Christian discipleship.
Our goal is to offer a variety of topics ranging from Christian spirituality, Scripture study, Interfaith, to moral and social issues.
For further information, please contact Linda Abegglen Nevermann, Adult Education Coordinator.

JANUARY
1/6      ZOROATRIANISM 
Good Thoughts, Good Words & Good Deeds
This presentation examines the ancient Iranian worldview as expressed through Zoroaster's Songs (Gatha) and the calendar that was inspired by Zoroastrianism. The elements (water, air, earth), values, fire, and ideals mentioned in this calendar serve as a guide for building a progressive society.
Speaker: Dr. Khodadad Kaviani, Ph.D., Assoc. Professor of Education at Central Washington University.
Speaker: Whidbey Island Homeless Coalition 
1 /13      VEDANTA/HINDUISM
The Song of God
Use of scriptures in Hinduism. Practical guidance from the "Gita" to help with difficulties of life. The goal of spiritual life. Bagavad Gita's concepts of God. Surrender to God. Purification of the mind. Awakening to perfection.
Speaker: Swami Brahmatmananda, Topavan Retreat Center, Stanwood, WA.